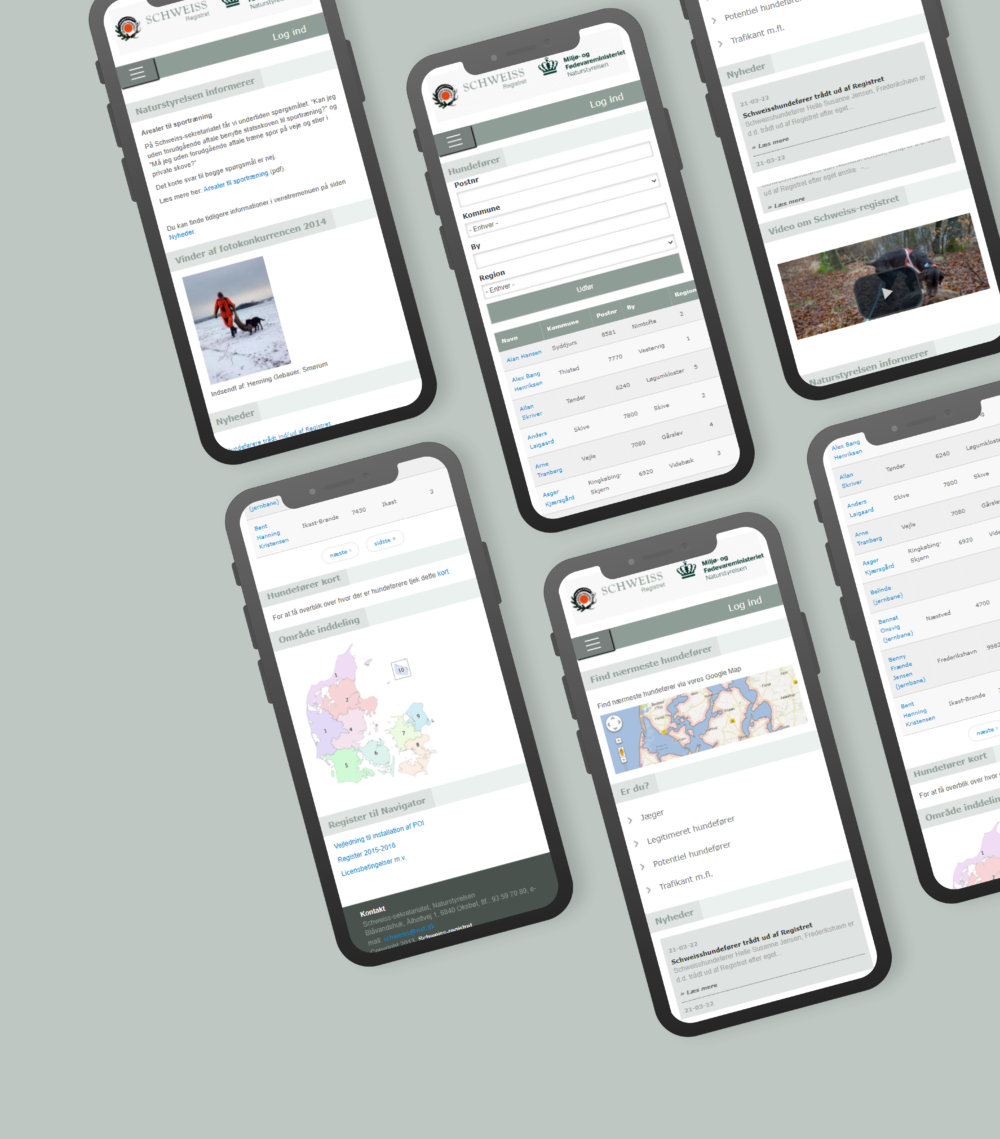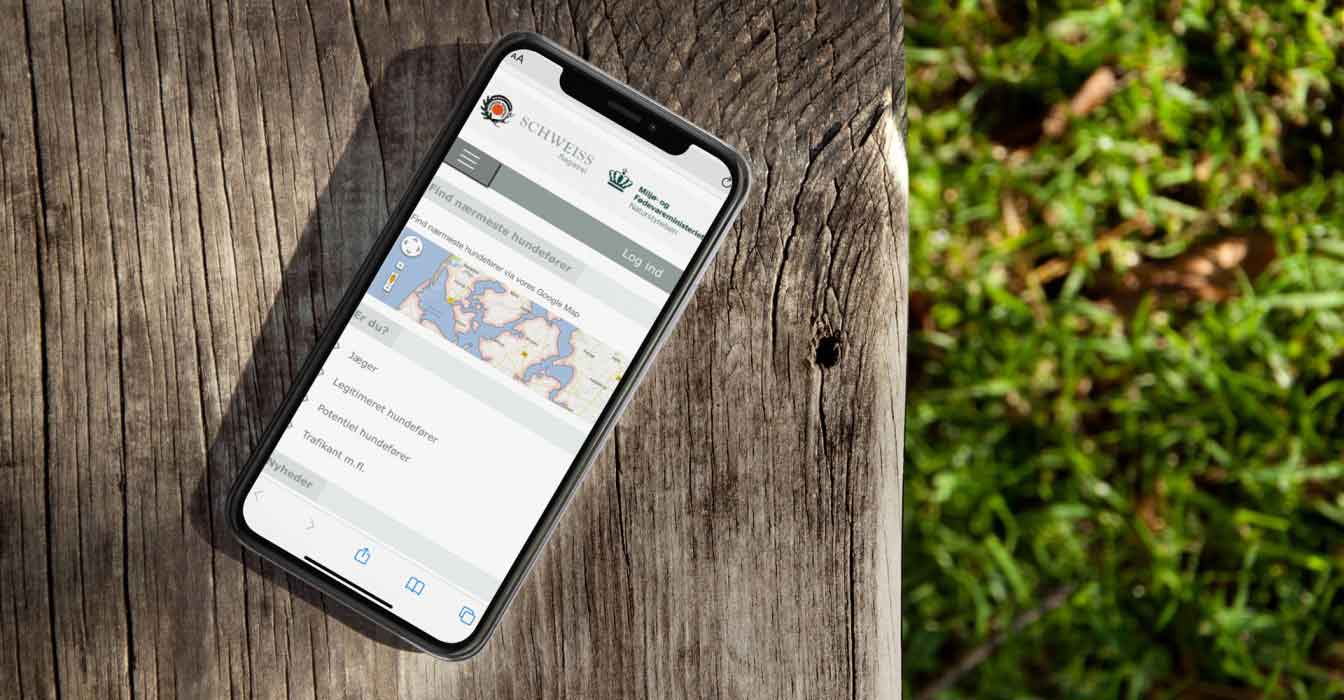 Schweiss / Danish Nature Agency
Schweiss goes into action if game is wounded
The Schweiss Registry has around 200 trackers/hunters and their dogs, in all areas of the country. They are ready to track wounded game day or night, if game is wounded either by hunting or by traffic. When requested, via police or animal help centers, the hunters track down the wounded game (mostly deer). The hunters and their dogs are highly skilled and even though the work is unpaid, it is very hard to be admitted. Schweiss is a service offered by the Danish government / The Danish Nature Agency and other neighbouring countries offer similar services.
An early digital mover
Schweiss and Dandesign built the first version of the digital platform all the way back in 2003. Schweiss was back then administered by the Danish Hunters association, and the plan was to go from paper based to a digital solution. For every search of game, which happens around 20.000 times per year, a detailed digital report is made and archived for statistical purposes.